Are you looking for the perfect custom-made wedding dress without breaking the bank? Our latest blog has got you covered! Discover different types of custom-made wedding dresses, their average cost and ways to save money without sacrificing quality. Learn about ways to save money by shopping around, buying off-season, considering replica dresses and more. Additionally, get tips on maintaining quality without spending too much. Prioritise what matters most and stick to your budget while making memories that will last a lifetime. Contact us today for more information on our custom dress-making services.
---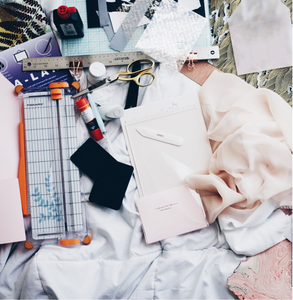 Your wedding day is one of the most special days of your life, and choosing the perfect fabric for your custom-made wedding dress can make all the difference. From the luxurious feel of silk to the timeless elegance of lace, there are many factors to consider when selecting the fabric for your dream dress. But don't worry, we're here to guide you through the process and help you choose the fabric that will make you look and feel absolutely stunning on your big day. So, let's dive in and explore the different fabric options available for your custom-made wedding dress!
---
• accessories • affordable • bridal • bridal fashion • bridesmaid dresses • custom wedding dress • dress styles • high-quality • made-to-measure • wedding dress • wedding gown • wedding planning
Looking for the perfect wedding dress can be a daunting task, but SoloBridal makes it easy. We offer high-quality made-to-measure dresses at affordable prices, without sacrificing quality or style. Our team of experienced designers and tailors are dedicated to creating stunning wedding dresses that fit perfectly, flatter every body shape, and make you feel beautiful on your special day. With a wide variety of dress styles to choose from, we can customize any dress to your specific needs and preferences. Shop with us today and experience the joy of finding the perfect wedding dress.